Home > Gift Certificates – 25% off Emsculpt NEO Treatment
Emsculpt NEO Gift Certificates – 25% OFF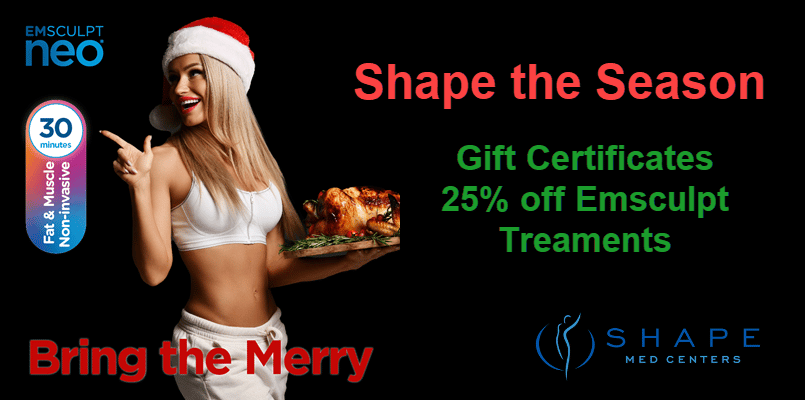 Give the Gift of a NEW BODY this Holiday Season!
This Christmas give the gift of a Shape Med Centers Emsculpt NEO Treatment Package.  If that special person in your life has been hinting about Emsculpt NEO to help shape their Abs, Buttocks, Arms or Legs, contact us for a personalized Gift Certificate for 25% off an Emsculpt Treatment package.
Call Shape Med Centers at 1-704-525-9772 for more information or complete our Gift Certificate Request form. 

Emsculpt NEO Gift Certificate
All Emsculpt Gift Certificates are 25% Off. Complete the form below and one of our Emsculpt Technicians will contact you about our Emsculpt Treatment Packages.Â