Buy 3 Sessions, Get 1 FREE! This Month Only!


What would you like to Shape with Emsculpt NEO?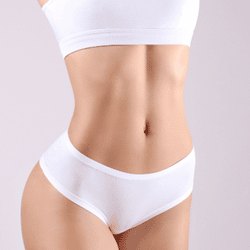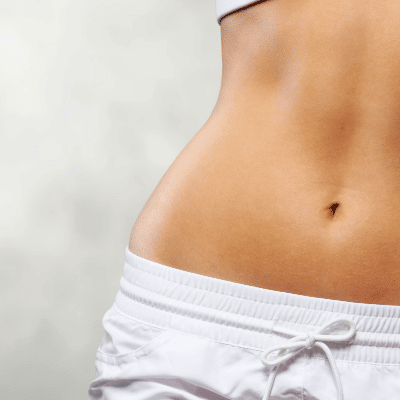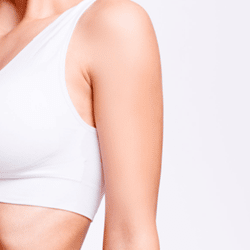 Simulates 20,000 Crunches in 30 minutes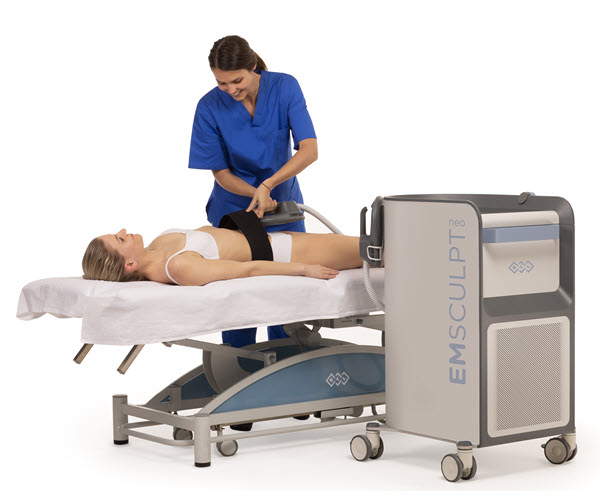 Welcome to Shape Med Centers, the leading provider of Emsculpt NEO in Charlotte. We are dedicated to helping individuals achieve their desired body contours through our advanced body sculpting treatments. With our expertise and state-of-the-art technology, we deliver exceptional results that exceed our clients' expectations.
Emsculpt NEO is a revolutionary non-invasive treatment that simultaneously reduces fat and builds muscle tone. Using advanced electromagnetic energy, Emsculpt NEO induces powerful muscle contractions to strengthen and tone your body. Our expert team of healthcare professionals is trained to personalize your treatment plan to target specific areas and maximize results.
Using the most reputable scientific methods, EMSCULPT NEO showed consistency in eliminating fat and building muscle. The data shown represents the average results of 3 EMSCULPT NEO's clinical studies.* Results and patient experience may vary.
How does Emsculpt NEO Work?
EMSCULPT NEO is based on an applicator simultaneously emitting synchronized RF and HIFEM+ energies.
Due to the radiofrequency heating, the muscle temperature quickly raises by several degrees. This prepares muscles for exposure to stress, similar to what a warm up activity does before any workout. In less than 4 minutes, the temperature in subcutaneous fat reaches levels that cause apoptosis, i.e. fat cells are permanently damaged and slowly removed from the body. Clinical studies showed on average a 30% reduction in subcutaneous fat.*
Bypassing the brain limitations, HIFEM+ energy contracts the muscle fibers in the area at intensities that are not achievable during voluntary workout. Extreme stress forces the muscle to adapt resulting in an increase in the number and growth of muscle fibers and cells. Clinical studies* showed on average a 25% growth in muscle volume.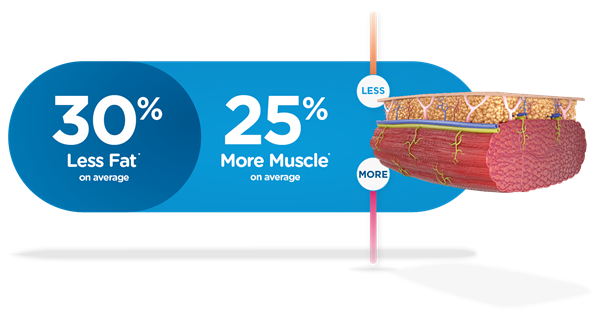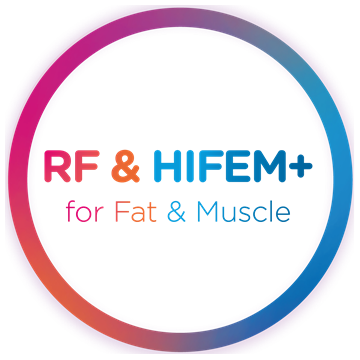 60% of women and 90% of men are interested in one or both a fat reduction and muscle toning treatment
EMSCULPT NEO is the first and only non-invasive body shaping procedure that provides simultaneous fat elimination and muscle building in a combined 30-minute session.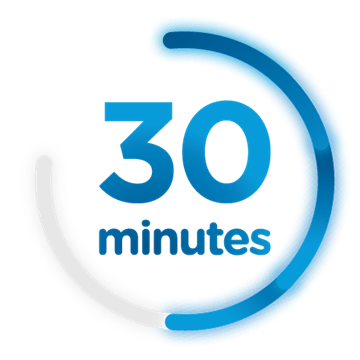 Before and After Emsculpt NEO
6 months after last treatment. Courtesy of Dr. Carolyn Jacob, MD
Mouse Over Image to see Before & After Effect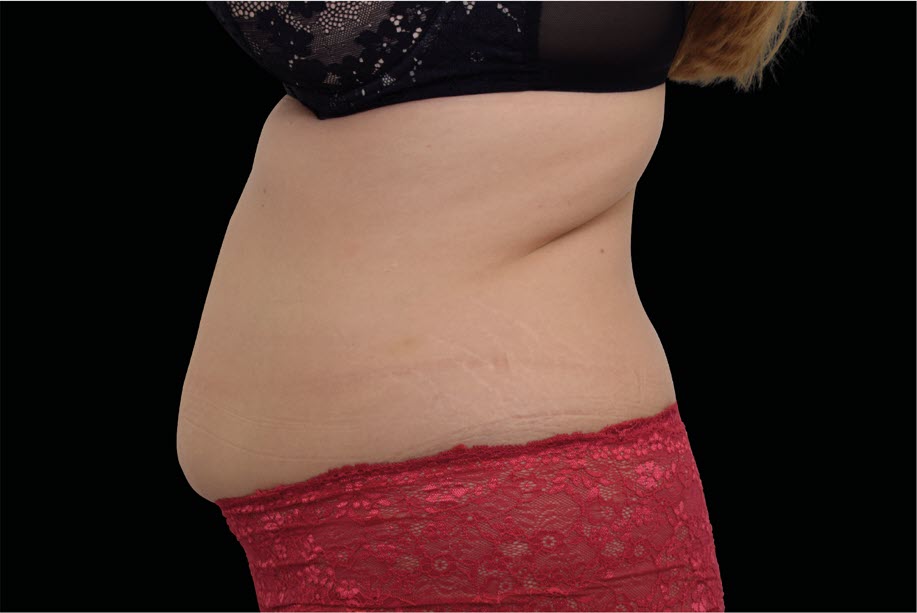 1 month after last treatment. Courtesy of BTL Aesthetics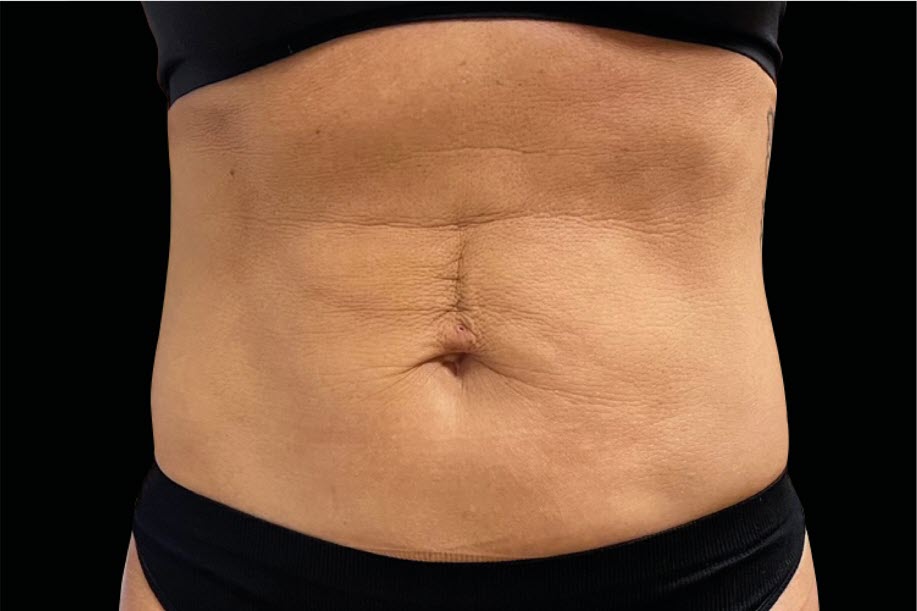 1 month after last treatment. Courtesy of Patricia Wallace, MD
Mouse Over Image to see Before & After Effect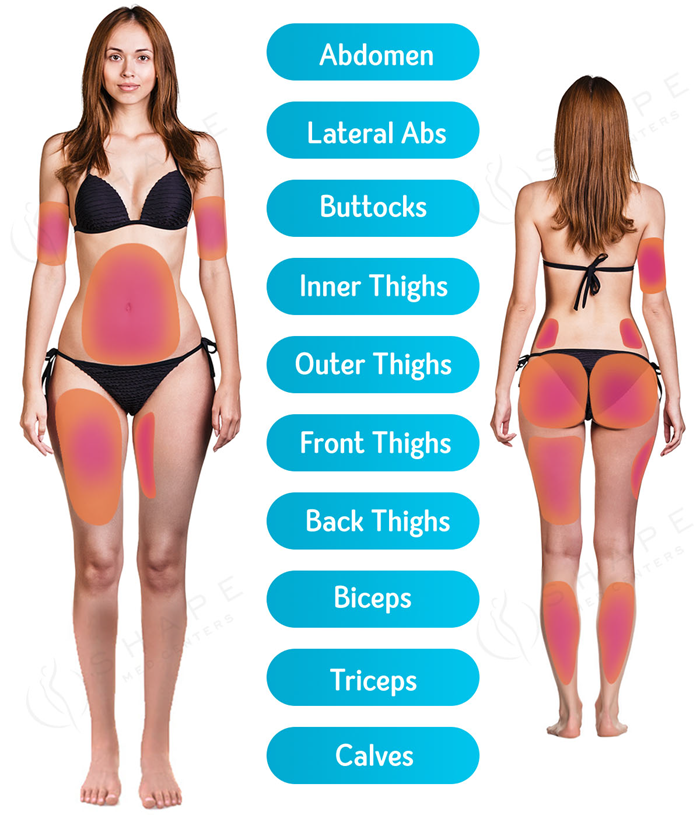 Say "Yes" to Shape Med Centers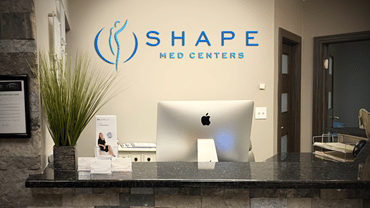 Shape Med Centers and StayDry Med Centers specialize in floor to core, HIFEM medical treatments. With six med centers in North Carolina and Florida, we are one of the largest providers of BTL medical services in the southeast.Â
At Shape Med Centers, your safety and satisfaction are our top priorities. Our highly skilled and certified Emsculpt NEO specialists in Charlotte have extensive experience in body contouring treatments, ensuring you receive the highest standard of care. We take the time to understand your unique goals and develop a customized treatment plan that aligns with your aspirations.
When you choose Shape Med Centers as your Emsculpt NEO provider in Charlotte, you can expect:
Advanced technology: Our state-of-the-art facilities are equipped with the latest Emsculpt NEO technology, ensuring precise and effective treatments.
Personalized consultations: We offer comprehensive consultations to evaluate your needs, discuss your goals, and create a tailored treatment plan.
Non-invasive procedures: Emsculpt NEO treatments are non-surgical, non-invasive, and require no downtime. You can return to your daily activities immediately after each session.
Exceptional results: Our results-driven approach guarantees noticeable improvements in muscle tone and fat reduction, helping you achieve your desired body contours.
Four treatments in 4 weeks, 30 minutes per treatment

What real patients say about Emsculpt NEO

Being in good shape after regularly working out for many years, I wanted to boost the abs. Goal was a more toned and tight look. Considering my age, I wasn't sure it would be effective. But decided to give it a go, I had 6 treatments and am very pleased with the results.
Susan N
As an esthetician with a knowledge of body contouring modalities I was excited to experience the HIFEM technology and see the results for myself. I must say I was blown away! After completing the series for ab and glutes, I had lost a total of 10 lbs and still have not regained that weight back. My abs are more defined and glutes much firmer.
Dawn B
I have been doing the Emsculpt NEO and my results are amazing! This machine will get you summer ready! I just had a baby and I see huge changes in my stomach! It definitely blasts fat and tones your abs! I highly recommend Emsculpt NEO!
Carolyn S.

Interest Free, 0% Financing Options are available
Click here for more details