Home > Emsculpt NEO Treatment Areas > Emsculpt NEO for Love Handles and Lateral Abs
Emsculpt NEO for Love Handles and Lateral Abs
Buy 3 Sessions, Get 1 FREE! This Month Only!
Click picture above for Slide Show of Emsculpt NEO Love Handles Treatment
What will I notice when I treat my Love Handles?
At Shape Med Centers we have the newest "Edge" Applicators to treat the flanks (love handles) with Emsculpt NEO.  The special "Edge" Applicators are FDA Approved and wrap around the sides of the abdomen to perfectly fit your flanks. With two types of energy treatment we kill fat cells with RF (radio frequency) and increase/tone muscle with HIFEM (high intensity focused electromagnetic energy).  After treating you should notice less bulging over the pants and more waist definition.
How long will it take until I see results on my flanks?
Every "body" is different when it comes to showing final results.  We have some patients who will start to see results after just a couple of treatments and others who won't see much until 8-12 weeks after the last treatment. We always tell our patients that your full results won't be fully visible until 2 to 3 months after your last treatment.
How many treatments do I need to treat my love handles?
The FDA has approved Emsculpt NEO at Shape Med Centers for a minimum of 4 treatments on most areas we treat.  It really depends on your goals and how much of that area you want to "reshape".  Some of our patients just do the standard 4 treatments, some do 6 and some even 8.  Again, this is entirely up to you and your goals.  Treatments are 30 minutes in length and are done 7-10 days apart at our Shape Med Centers location.
How much is Emsculpt NEO to treat my love handles?
Price is tricky and we hate to just quote you a price without doing a fair consultation with you.  As we said most patients will need at least 4 treatments to fully treat their love handles with Emsculpt NEO.   Some will do 6 and some 8, so sitting down with you and doing a full assessment of the area is where we like to start before quoting prices.    There are package rates at Shape Med Centers too that really bring down the overall treatment cost.   Contact us directly at 704-525-9772 or request your consult online here.

Emsculpt NEO Free Consult
Request a FREE Consult with an Emsculpt NEO Tech and save as much as 25% off a Multi-Treatment Package.  That's Four Emsculpt Treatments for the price of Three!  Request an appointment or call us at (704) 525-9772
Helps make these worth it
Emsculpt NEO Lateral Abs Women's Before and After Photos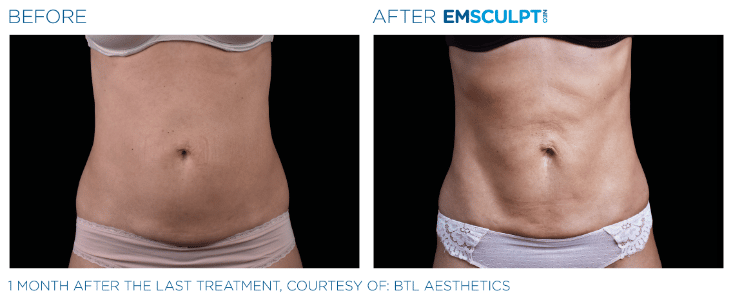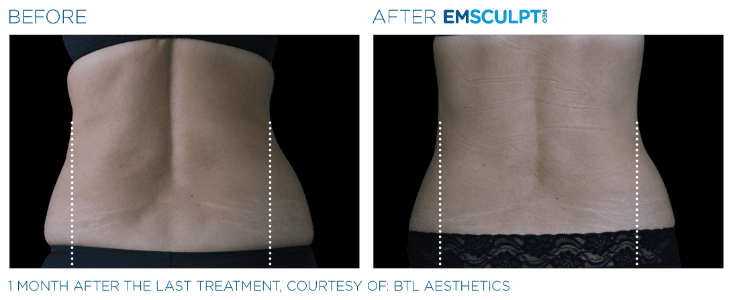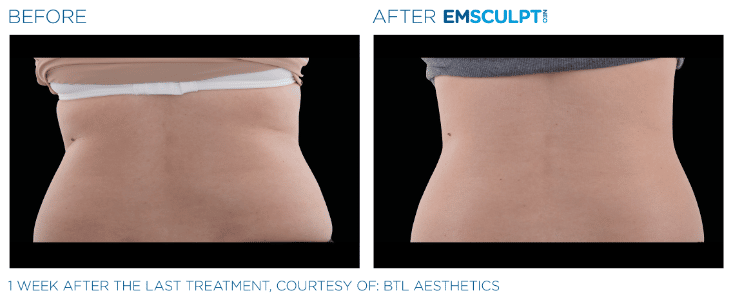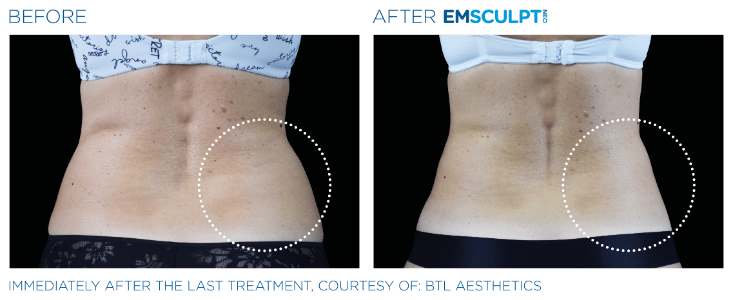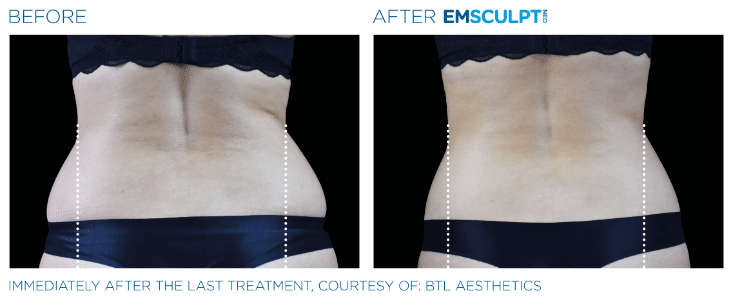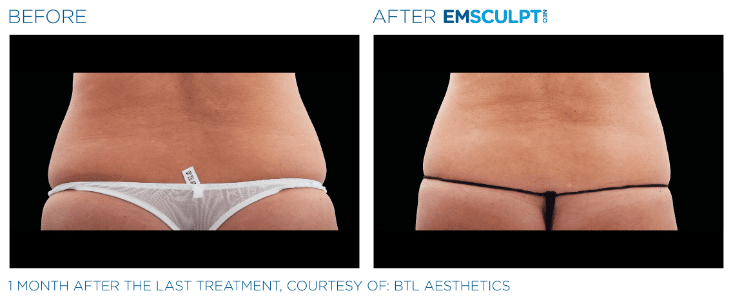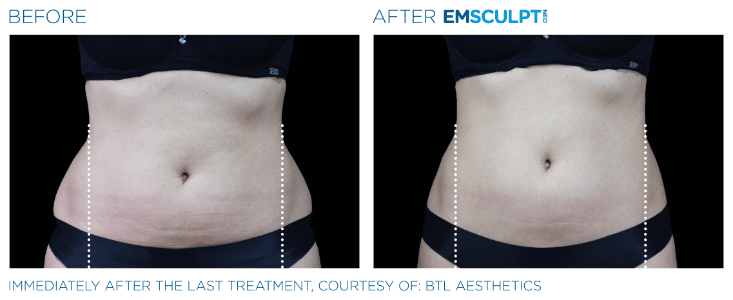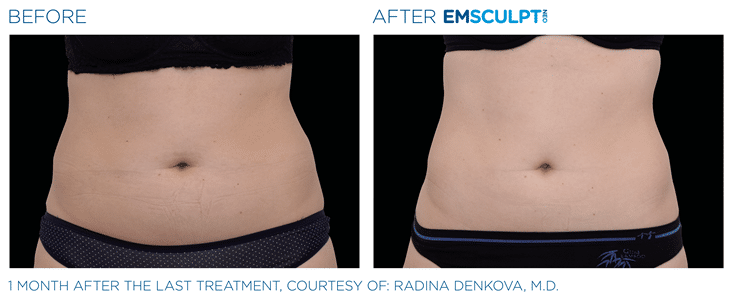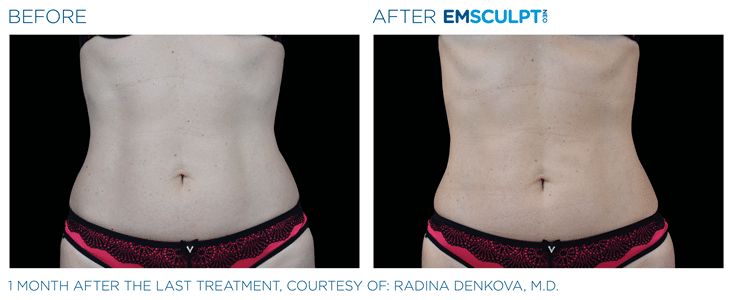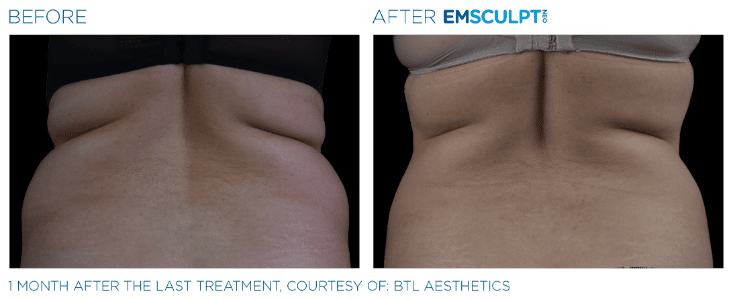 Emsculpt NEO Men's Love Handles Before and After Photos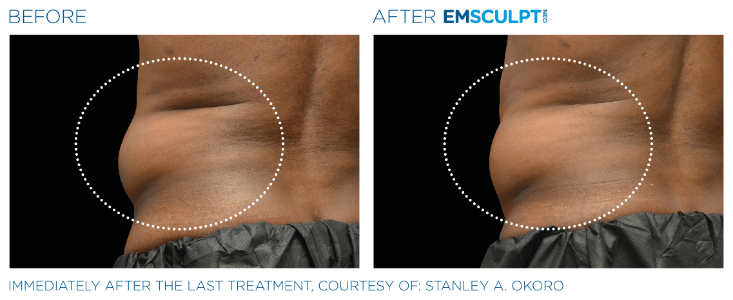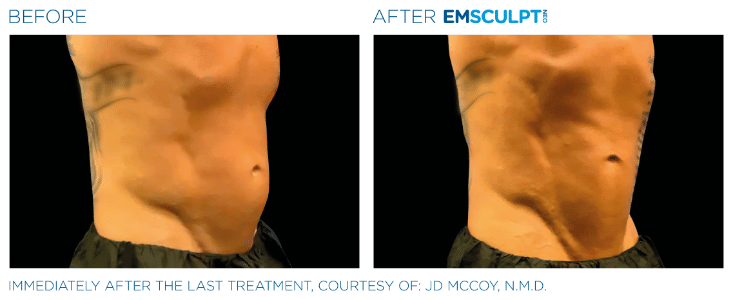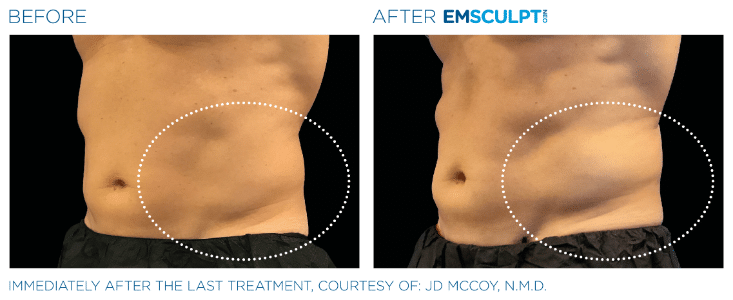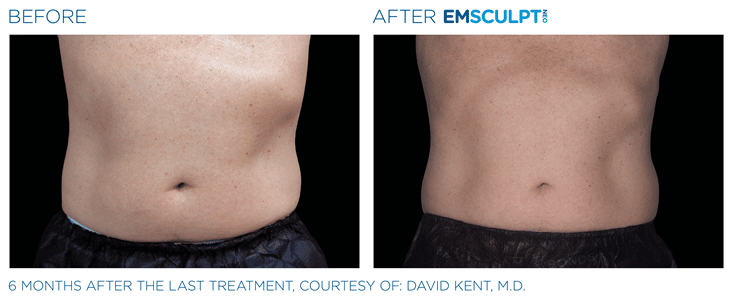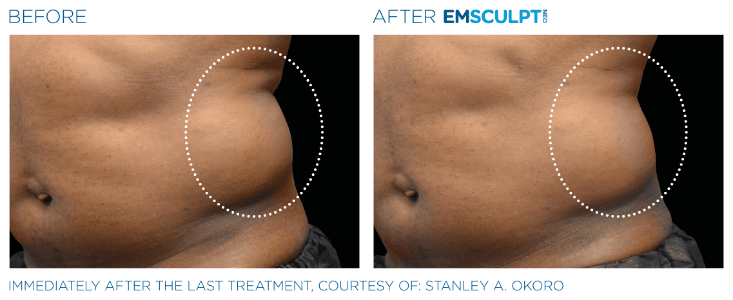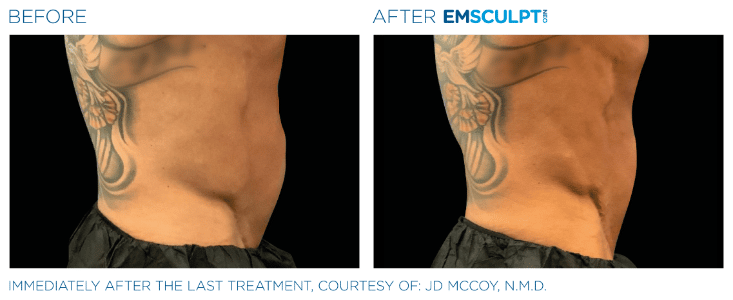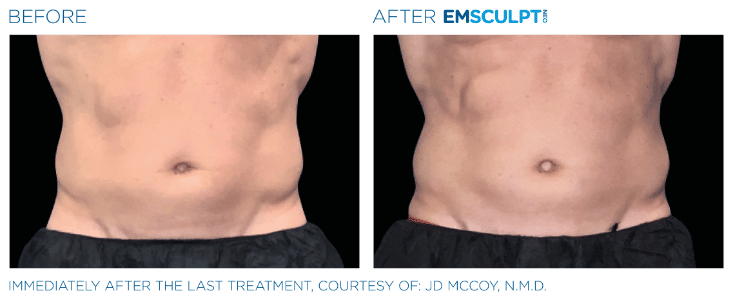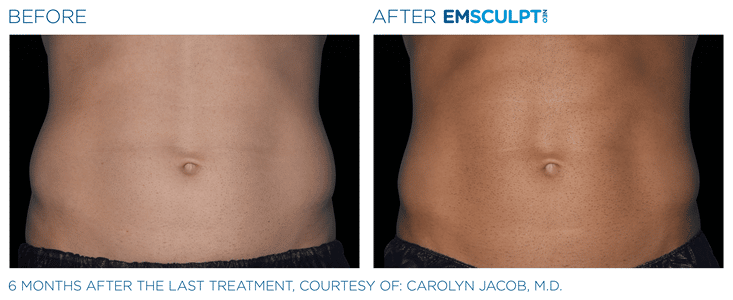 Special Offer to New Patients
Buy Three Treatments, Get Fourth Treatment FREE
Mention website promo when booking
More Emsculpt NEO Love Handles Treatment Questions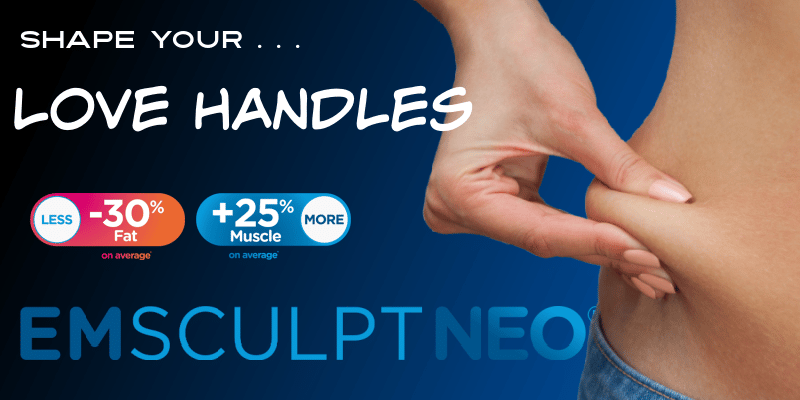 Does EMSCULPT Neo work on love handles?
Yes. Emsculpt NEO at Shape Med Centers is particularly effective on the abdominal and flank area, which makes it an excellent solution if you're looking to blast away stubborn love handles. We have the newest FDA Approved "Edge" Applicators to treat this area. Patients also use this treatment to sculpt and lift the buttocks, tone their arms and calves, and improve the look of the thighs.
Does EMSCULPT make your waist smaller?
Emsculpt NEO stimulates muscle movement to burn fat and build muscle like no other treatment.  It also eliminates fat up to 30% using RF (radio frequency).  Emsculpt NEO at Shape Med Centers can help those who are looking to lose an inch or more off of their waistline.
We do not accept patients who are currently pregnant or nursing. In addition, if you have metal or electronic implants in the treatment area, you may not be a good candidate for Emsculpt Neo at Shape Med Centers. For patients with a BMI higher than 35, we can advise other methods of treatment.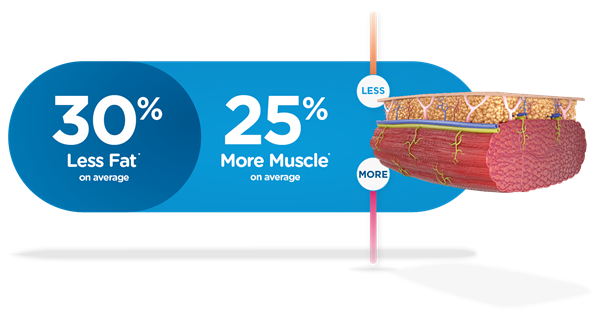 2 Treatments in 30 Minutes
Emsculpt NEO uses the heat from Radio Frequency Technology (RF) and muscle stimulation from High Intensity Focused Electro Magnetic energy (HI-FEM) to reduce fat by as much as 30% and increase muscles by 25. (on average)
Typical Emsculpt NEO Love Handles / Lateral Abs Edge Applicators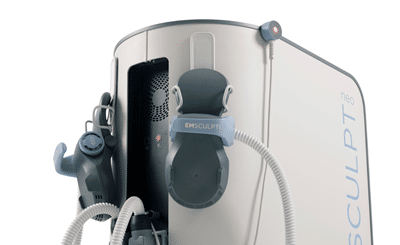 Emsculpt NEO Edge Applicators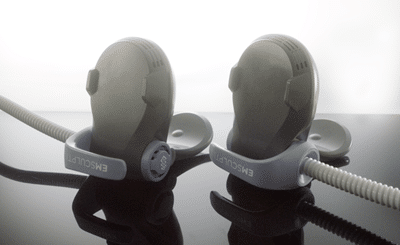 Emsculpt NEO Edge Applicators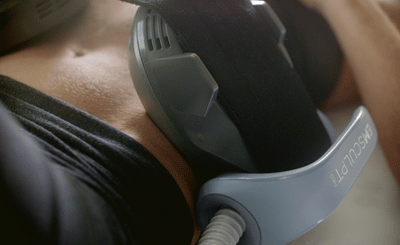 Emsculpt NEO Edge Applicators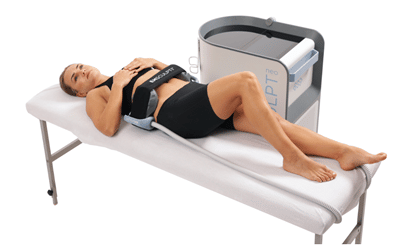 Emsculpt NEO Love Handles
Emsculpt NEO Lateral Abs Videos
How Emsculpt NEO works on the Abs
Dr. Stephanie Ng answers questions about Emsculpt NEO
GlamLab Review with Dr. Howard Sobel
Emsculpt Before & After Pics

Request a FREE Consult with an Emsculpt NEO Tech and save as much as 25% off a Mullt-Treatment Package.  That's Four Emsculpt Treatments for the price of Three!  Request an appointment or call us at (704) 525-9772